Are you struggling with unnatural and cakey looking foundation, or is it settling into fine lines and wrinkles? Achieving a flawless, airbrushed foundation look can be challenging, but don't worry, we've got you covered with tips and tricks to achieve a smooth, natural-looking complexion in this blog post.
Start with a Good Skincare Routine
To achieve flawless makeup, it's essential to have a good skincare routine. Begin by thoroughly cleaning your face to remove any makeup, oil, and dirt. Use a moisturizer and toner that suit your skin type to hydrate your skin and provide a smooth base for your foundation. Perfume can be a lovely finishing touch to your skincare routine, providing a subtle fragrance that complements your overall look
Choose the Right Foundation for Your Skin Type
Choosing the right foundation for your skin type is crucial to achieving flawless results. A hydrating foundation works best for dry skin, while a mattifying or oil-free foundation is ideal for oily skin. A semi-matte or satin foundation is suitable for combination skin types. To avoid looking too light or dark, make sure you choose the right foundation shade for your skin.
Apply Primer
Apply a primer before your foundation to smooth out your skin's texture and extend the life of your foundation. Choose a primer that suits your skin type and apply it all over your face or in areas where you require it the most.
Use the Right Tools
Using the correct tools when applying your foundation is crucial to achieving a flawless airbrushed look. Flat foundation brushes are ideal for full coverage, while a damp makeup sponge or stippling brush can provide a natural look. Blend your foundation thoroughly to avoid any harsh lines, ensuring a smooth finish.
Build Up in Thin Layers
Applying too much foundation at once is a common mistake that can lead to a cakey look. Start with a small amount of foundation and work your way up to the desired coverage. This will prevent you from looking heavy and unnatural.
Set Your Foundation
To hold your foundation in place and prevent it from settling into wrinkles and fine lines, use powder. Choose a finely milled, translucent powder to avoid looking too matte or adding more coverage. Use a fluffy brush or powder puff to avoid settling on your foundation.
Highlight and Contour
Highlighting and contouring can enhance dimension and features of your face. Use a lighter concealer or foundation to highlight the highest points of your face, such as the bridge, cheekbones, and brow bone. Use a darker shade to contour your jawline, temples, cheeks, and hollows. Blend well to avoid harsh lines.
Finish with Setting Spray
To finish your makeup look, use a setting spray that suits your skin type and desired result, such as hydrating, mattifying, or illuminating. This will lock in your makeup and give your skin a natural glow.
Achieving flawless and airbrushed skin with foundation doesn't have to be challenging. Follow these tips, including choosing the right foundation for your skin, applying thin layers, contouring and highlighting, and using the right tools, powder, and setting spray. With these techniques and a good skincare routine, you'll achieve a smooth, natural-looking complexion.
Related posts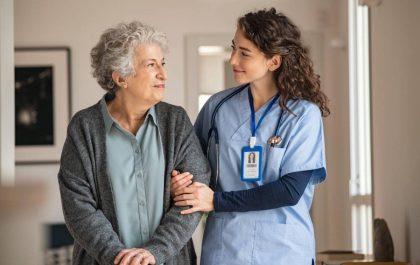 7 Insights into Effective Terminal Illness Care and Comfort
Facing a terminal illness is an immensely challenging journey, marked by a mix of emotions, uncertainty, and profound physical and…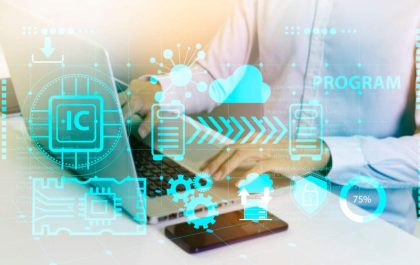 What Level Of System And Network Configuration Is Required For Cui
Introduction What Level Of System And Network Configuration Is Required For Cui what level of system and network configuration is…