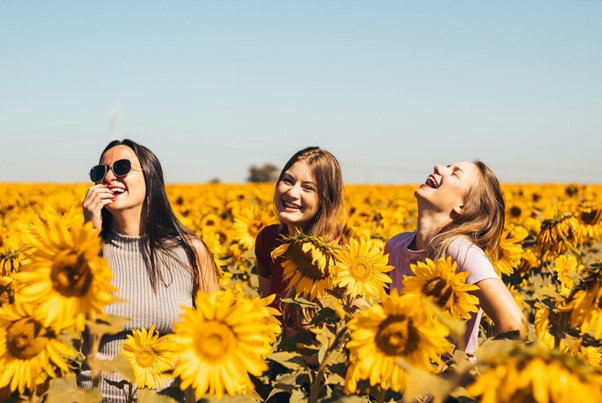 Traveling can be a fantastic way to explore new cultures and create unforgettable memories, but it can also be expensive. Fortunately, there are many travel hacks and tips that can help you save money and travel on a budget. If you're planning a trip to the USA or Europe, you'll find plenty of options to help you make your travel experience without overspending money. From finding cheap flights and affordable accommodation to saving money on food and entertainment, these travel hacks can help you save money and stretch your travel budget further. Let's explore some of the best travel hacks for the USA and Europe to help you plan an unforgettable trip.
Cheap Flights Hacks
Finding cheap flights can be a challenge, but there are plenty of hacks that can help. One of the easiest ways to save money on flights is to set your travel dates flexible. Often, flights during weekdays are cheaper than weekends or holidays. You can also save money by booking your flights in advance or using a flight comparison website to find the best deals. Finally, consider signing up for airline rewards programs to earn points and get access to exclusive discounts.
Accommodation Hacks
Accommodation is another significant expense when traveling. Hostels are a great option for budget-conscious travelers, and many offer private rooms if you prefer more privacy. Alternatively, you can consider Airbnb, where you can rent a room or an entire apartment from a local host. Another option is Couchsurfing, which is a platform that connects travelers with locals who offer free accommodation.
Transportation Hacks
Transportation can also be costly, but there are several ways to save money on it. Public transport is often the cheapest option, and many cities offer affordable passes for tourists. Car rentals can also be a good option if you plan to travel to several destinations in a short time period. You can save money by booking in advance, using discount codes, or taking advantage of loyalty programs. Finally, consider renting a bike or scooter if you're exploring a city or a small town.
Food and Entertainment Hacks
Food and entertainment can quickly add up when traveling, but there are ways to save money while still having fun. Eating street food is a great way to try local cuisine at a fraction of the cost of restaurants. You can also save money by visiting free attractions and museums, taking advantage of happy hour deals, or attending free concerts and events. Finally, consider buying a city pass or tourist card, which offers discounts or free admission to several attractions.
Roaming Hacks
Roaming charges can be a significant expense when traveling outside your home country. However, there are ways to reduce these costs and use them conveniently. One of the best options is to use a traveler eSIM, which provides access to local data plans and can save you money on roaming fees. Also, you don't have to change SIM cards physically, because you can download eSIM data plans digitally. You can purchase a traveler eSIM online from providers like eSIM Europe or eSIM USA before your trip.
Safety and Security Hacks
Staying safe and secure when traveling is essential, but it doesn't have to be costly. One of the best ways to protect your valuables is to keep them secure in a money belt or a hidden pocket. You can also avoid tourist traps by doing research before your trip and staying aware of your surroundings. Finally, consider using travel insurance, which can protect you in case of unexpected emergencies or accidents.
Conclusion
Traveling can be fantastic, but it doesn't always have to be expensive. By using these travel hacks and tips, you can save money on flights, accommodation, transportation, food, and entertainment, and make the most of your travel experience. Remember to plan ahead, stay flexible, and take advantage of local deals and discounts. Whether you're exploring the USA or Europe, there are plenty of budget-friendly options to help you make your dream trip a reality. So, what are you waiting for? Start planning your next adventure today!
Related posts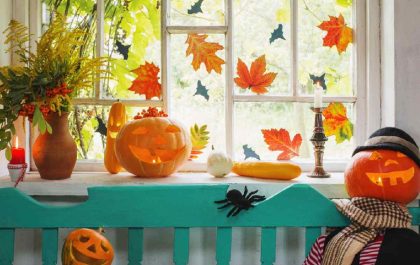 4 types of Vintage Halloween Decor 2023
Vintage Halloween decor is a nostalgic style from the mid-20th century, featuring classic themes like witches, black cats, skeletons, ghosts,…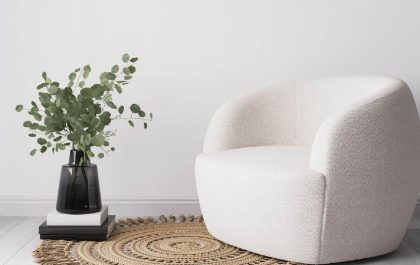 Discover The Timeless Elegance Of Boucle Chairs, Combining Comfort With Style
Introduction Boucle chairs are timeless pieces of furniture that blend style and convenience, making them perfect additions to any room….